Trimming and Pruning in Kenosha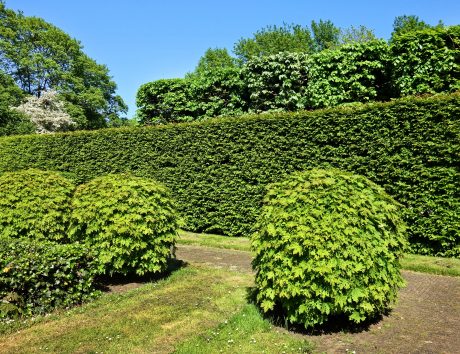 When you're looking to clean up your yard and to help keep your shrubs and trees healthy, contact Prairie Ridge Lawn Service for help with trimming and pruning in Kenosha. Whether it's cutting out dead branches or merely shaping your bushes and trees into pristine edges and curves, Prairie Ridge will give your yard a fresh face! You will love how healthy your landscaping looks after we are done!
Prairie Ridge Lawn Service can update and improve the look of your landscaping by trimming and pruning in Kenosha and more!
Our trimming and pruning in Kenosha includes:
Trimming back overgrown branches
Cutting out dead sections of trees and bushes
Shaping bushes
Straightening edges and curves of hedges
Limbing up low-hanging trees
Cutting down overgrown sections of bushes for new growth
Specialty trimmings
Contact us today to learn more about pricing!
See our services and landscaping pages to see how we can install new bushes and trees and take care of the rest of your landscaping!