Install a Firepit in Kenosha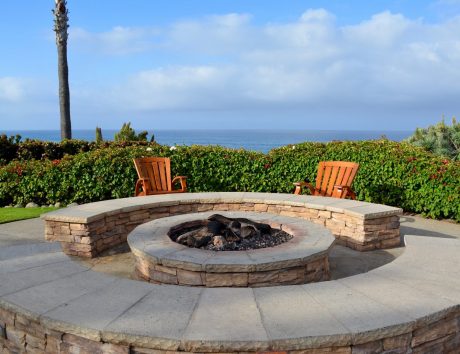 Prairie Ridge Lawn Service invigorates existing landscapes, but can also help you install extras to your landscaping! When you are looking to install a firepit in Kenosha or the surrounding area, Prairie Ridge has the professionals you can trust to get the job done. In addition to outdoor fireplace installation, we also offer a number of other hardscaping services. Our installations are proven to be durable against the wear and tear of regular use as well as that of the elements/inclement weather. We will also help you find a fire pit that fits in well with the design of the rest of your landscaping!
Contact us today to learn more about pricing and let us help you to install a firepit in Kenosha today!
Check out our services page to see how else we can help with your lawn and landscaping needs!
Firepit Installation Experts in Kenosha
You can trust you made a great decision when you choose Prairie Ridge Lawn Service for your Kenosha area landscaping needs. We offer a wide range of services and can help with all your lawn and landscaping needs. Our team works to provide the best services for our customers!