Hardscaping in Silver Lake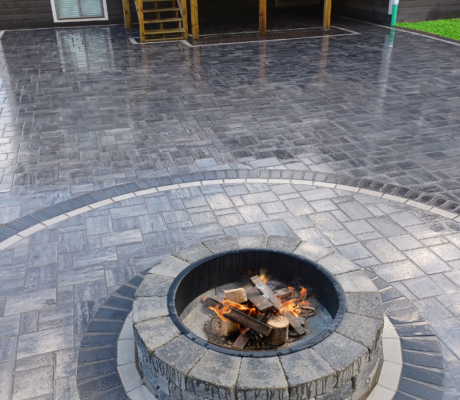 Beautify Your Space With Hardscaping in Silver Lake
At Prairie Ridge Lawn Service, we understand that your outdoor space is an extension of your home, and we're dedicated to making it a place where you can relax and create lasting memories. Our hardscaping in Silver Lake services are not only visually appealing but also designed to enhance the functionality and value of your property.
Ready to bring your hardscaping dreams to life? Contact us today to learn more about pricing and packages, and let's get started on your journey to a more beautiful and functional outdoor living space!
Oh, by the way – we also offer exceptional landscaping services to make your outdoor paradise complete! At Prairie Ridge Lawn Service, we're not just in the business of landscaping and hardscaping in Silver Lake – We're in the business of turning your outdoor vision into a reality!
Transform Your Outdoor Space
When it comes to transforming your outdoor space, choosing Prairie Ridge Lawn Service for hardscaping in Silver Lake is the right decision! We're here to offer our expertise in lawn care, landscaping, and hardscaping needs, serving the Silver Lake and surrounding areas. Your satisfaction is our ultimate goal, and we're committed to providing top-notch service.
Discover the diverse options of hardscaping in Silver Lake:
Retaining Walls
Stone Creations
Brick Installations
Beautiful Patios and Landings
Paver Projects
Stylish Brick Patios
Elegant Stone Patios
Functional Paver Patios
Cozy Firepits
Stand-alone Firepits
Integrated Firepits with patios