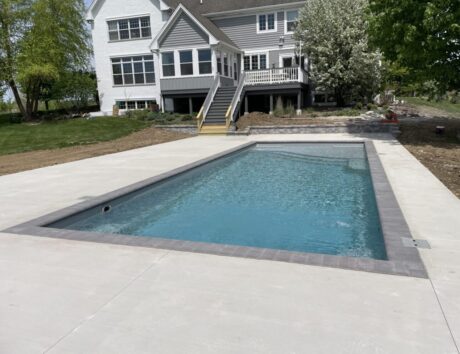 Prairie Ridge Lawn Service offers a multitude of lawn services, including adding a stunning hardscape in Racine. Whether you are looking to create a beautiful walkway or a backyard oasis complete with a firepit and built-in patios, our team is ready to help with all of your hardscaping in Racine needs. Our clients are sure to be satisfied with the service we provide! Trust Prairie Ridge Lawn Service to supply quality hardscape in Racine.

The #1 Hardscape in Racine
Prairie Ridge Lawn Service specializes in the complete remodeling of your outdoor area or adding a bit of new life to your outdoor living. We…
Can transform your entire living space to reflect your vision
Provide great options to choose from (brick, stone, concrete… designed just for you!)
Create edging or even a 3/4 inground pool look
Common Hardscape in Racine options include:
Retaining Walls
Patios and landings
Pool surroundings
Fire Pits
Walkways and more! We'll even put in your putting green along the new hardscape in Racine!
Contact us today to schedule your free estimate and let's get started on your outdoor oasis today by adding the hardscape in Racine of your dreams!
Psst! – We also offer landscaping services in Kenosha and Bristol!